As an Amazon Associate we earn from qualifying purchases.
If you're like most people, you probably have a few silicone baking molds in your kitchen, and you don't know how to clean silicone molds. Silicone is a non-stick material that makes baking and cooking much easier.
But if you don't clean it properly between uses, the food will get stuck, and the bacteria and mold will start to grow. What should you do?
It's pretty straightforward to clean silicone molds. The process can be a lot more difficult than it needs to be. Read on for tips on how to clean silicone molds.
Also read: How To Clean Converse Shoes.
What's The Biggest Challenge When Cleaning Silicone Molds?
People's biggest problem is taking their mold out of the dishwasher after running and putting it away without cleaning it properly.
This causes the food at the bottom of your pan to harden and become stuck in place. As bacteria grow, things start smelling bad, and your baking mats become unusable.
This isn't an uncommon issue but rather something that happens all too often. Fortunately, there are easy solutions. Even if you didn't clean your pan, you could take care of this quickly with just a little bit of effort.
Cleaning Silicone Cupcake Liners and Other Molds
Silicone is known to be a non-stick material in the kitchen. That makes baking and cooking much easier when you're using silicone molds.
However, when the mold is not cleaned properly, food will get stuck inside it between uses. This makes your cupcake liners look messy and smelly. When that happens, you need to clean your silicone molds thoroughly!
So…What Will Work?
To clean silicone molds, you need a mild soap or detergent diluted in warm water. Add this solution into the mold and let it sit for about 30 minutes.
Once the time has passed, please remove the mold from the soapy water and rinse it with clean running water until all soap is completely removed.
Also read: How To Clean an Imac Screen.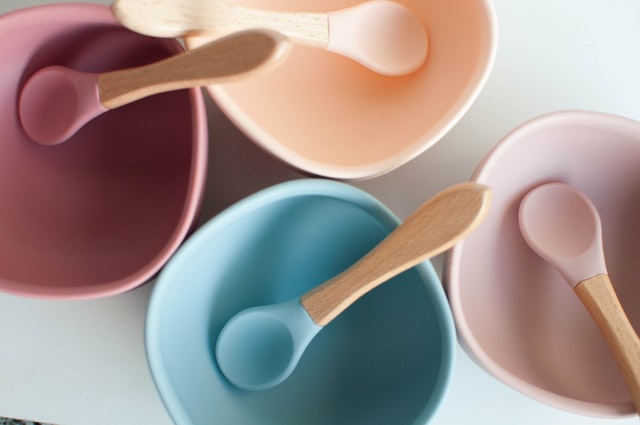 How Long Will It Take?
Silicone mold cleaning depends on how dirty it is. If it's lightly soiled, you should be able to clean it under running water without much trouble.
However, if food particles are stuck onto the surface of your silicone molds, leave them overnight or for at least 6 hours before rinsing them away.
Once they are fully dried out, how to take care of silicone molds will depend on how long they've been used for, too – whether they're brand new or they've been used for a long time.
How To Clean Silicone Molds
To clean your silicone baking molds, you'll need to get some water on the pan itself. The easiest way to accomplish this is by running hot water over the area where your food was stuck.
This will loosen up any stuck food particles and make it easier to remove them without damaging or warping your mold.
If necessary, you can also use a damp rag for this purpose, but be careful not to scratch the surface while washing it with minimal pressure. Here are more tips.
The Quickest Way to Clean Silicone Bakeware
Use Heat as Your Ally
If you soak or soak overnight, mold bacteria will be destroyed. Try to use the heat drying method. Put your silicone molds in the oven for 5 minutes to eliminate most oil and water. If there are still residues left, wipe it with tissue paper soaked in a vinegar solution.
Utilize Your Dishwasher
If your silicone molds are dishwasher safe and you want to rely on the most effective way to clean them, we would like to recommend using a dishwasher.
Please ask the manufacturer for information about the mold if it is not. Put your mold into the upper part of the dishwasher and close it. Run a full cycle with detergent and hot water to eliminate most food residue.
How to clean silicone Molds:Preventative Actions
Rinse Immediately After Baking
After you take the food out of silicone bakeware, rinse it immediately in hot water to keep it in good condition for longer. If you remove the dirt for a while, bacteria will multiply quickly and digest all the residues inside your mold, including any beneficial nutrients.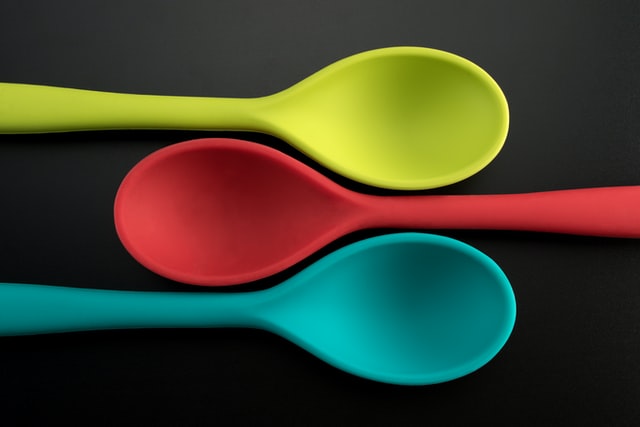 Condition Them after Washing
First, make sure that your mold is clean after washing with hot water. Then, put some oil on its surface for conditioning to not dry and brittle, making them easier to crack and damage.
Keep Them Dry
Don't let your mold stay wet because dampness is the perfect breeding ground for bacteria and mold, so dry them as soon as possible. If it can be used, use a dish towel or paper towel to soak up the excess moisture from the surface of silicone bakeware.
Wash Your Hands After Handling Molds
This may seem a bit obvious but bear in mind that you should wash your hands after handling any silicone molds since bacteria will be transferred directly into your food if you touch it with dirty hands.
Don't Use Abrasive Sponges or Pads.
Abrasive sponges or pads will cause damage to your how-to to take care of silicone molds, so use not abrasive materials such as mild dish soap and lukewarm water.
Unplugged Before Cleaning
Before you clean the mold, make sure it is unplugged from electrical appliances to avoid electric shock while cleaning.
Don't use Grease on Non-Stick Products
Grease and oil are the main causes of residue sticking to silicone bakeware. So don't use it if your mold is non-stick.
Baking Soda Scrub Is Good
As baking soda contains abrasive particles, it can be an effective scrubbing agent to remove difficult stains. You may also try other soap combinations such as vinegar, salt, or lemon juice if you don't have baking soda at home.
Also read: How To Clean Stove Drip Pans.
How To Clean Silicone Molds
It's easy to take care of silicone bakeware as long as your know-how. All you need is a little bit of time and effort, along with the right products, and it could last for years without any problems at all. If you follow the steps in this article, you'll have a clean and fresh mold for your next baking adventure.