As an Amazon Associate we earn from qualifying purchases.
The printing bed is considered the most important part for executing 3D printing solutions. It acts as a support surface, making it important for the users to clean it once in a while. A clean printer bed ensures a quality 3D print.
How to Clean a 3D Printer Bed
Make up your mind to learn how to clean a 3D printer bed, moreover, here are methods and steps for the same:
Method 1: Use Water & Dishwashing Detergent
At times, you will observe that your 3D printer bed is just slightly dusty or dirty. You can definitely go ahead and clean it with the use of a cloth and washing liquid.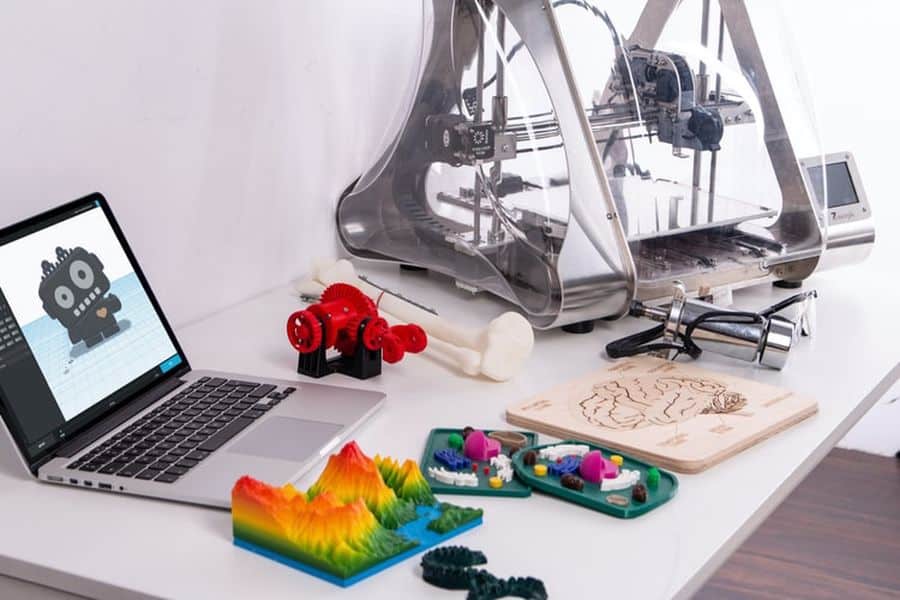 Use a washing liquid & water, and use a sponge for cleaning purposes. But, do not rub the sponge harshly over the 3D printer bed. A hard sponge that rubs firmly over the 3D printer bed will damage the surface.
Secondly, check on the instructions of your 3D printer with respect to cleaning. The instructions will inform you about the specific ways and tips you need to follow while cleaning the printer bed. 
By following such instructions, you can avoid errors and potential damage.
You need to keep in mind to use this cleaning technique only when the print bed is cool. It is because, with a hot 3D printing bed, the sponge strands would come out and stick on it. It will deteriorate the integrity of the printing bed.
—
Warning
You must also see to avoid the formation of streaks. It is because they are a type of contamination that affects the adhesion of 3D printing bed and model.
—
If the contamination is light over the 3D printer bed, then this is the best method that you can adopt. You do not need to opt for expensive cleaning solutions for light dust, dirt, or stains. Keep all the precautions in mind, and use a mixture of water & dishwashing liquid to get the slight stains off the bed. 
Method 2: Use A Glass Cleaner
If you own or use a glass 3D printer bed, then it needs a diverse cleaning process. You need to clean the glass beds with appropriate glass cleaners. There are various options available for you in online and offline stores. Go get the one that is of standard grade for cleaning glass 3D printing bed.
Cleaning the glass beds using appropriate cleaner is pretty much easy. You just need to apply it to the glass bed and let it stay on it. Wait for few minutes until it soaks in, and then use a dry cloth to wipe over the cleaner solution off the glass bed.
These cleaners help get rid of grease strains as well as the residue of adhesives, so if you have a glass bed, order a bigger cleaner pack and store it for long-term use. 
Method 3: Acetone and Brake Cleaner for PEI Coating
If the PEI coating print bed requires normal cleaning with light stains, then Isopropanol can be useful. However, for hard or tough cases, you must use acetone & brake cleaner on priority. You need to use acetone solution only once a week and not every day.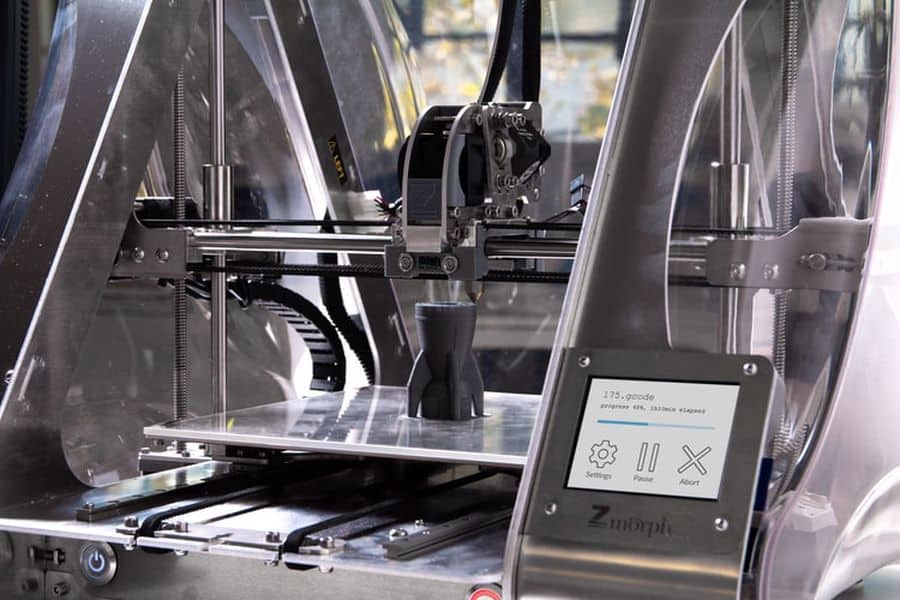 Remove the dust & debris from the printing bed.
Use a microfiber cloth to apply the cleaner solution.
Let the tough residues absorb the solution and breakdown.
Now, use a clean cloth to remove the residues and gently wipe the entire printing bed.
Using this, you will experience the effectiveness of acetone solution in cleaning out stubborn residues, they can even clean glue guns effectively. Not just that, but the filament residues also loosen up with their application on the surface. 
Frequent cleaning with acetone might make the PEI coating brittle. Therefore, consider periodic use to revive the coating and keep the 3D printing bed clean over time. 
—
Warning
Remember that these cleaner solutions are not appropriate for all types of printing beds. So, to be on the safer side, prefer using them mandatorily only on the PEI coating beds. It is advisable not to overuse this type of cleaner on the PEI coating to attain safer cleaning.
—
Method 4: Use Rubbing Alcohol
Using rubbing alcohol is another popular method to clean the 3D printing bed. You need to follow some steps to ensure that you execute it properly:
Wait for the 3D printing bed to cool down! It is common for all the cleaning methods. You do not want to burn yourself during the cleaning process. It might take some time to cool down after immediate use. So, wait for it!
Now, get all the supplies ready before proceeding further with the cleaning process. Get rubbing alcohol, a plastic spatula, and cotton balls for the purpose. Remember to use only plastic spatulas as metal ones will ruin the 3D printing bed. 
Now take the cotton ball and splash it with rubbing alcohol. Do not let the cotton ball soak totally, instead just touch it with alcohol. Now, rub the cotton ball over the bed.
After the alcohol helps loosen the plastic, use the plastic spatula to take them off the bed. Make sure that you put gentle pressure while using the spatula. 
And, that's it –your 3D printing bed is clean and ready for use.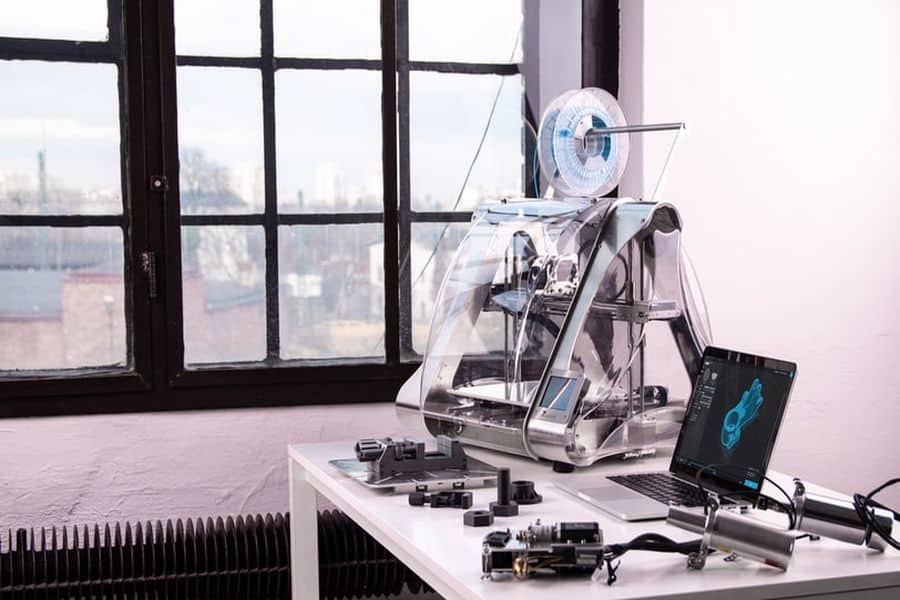 It is the easiest cleaning process of all, and you need cheaper supplies to do it. However, all the other methods are also important in terms of robust cleaning. So, if you think this method is sufficient enough to get you the amount of cleanliness you need, go ahead with it!
If not, then there are other methods lined up for you to implement. You can check this video for more information on the cleaning process.
Frequently Asked Questions (FAQs)
How Frequently Should I Clean My 3D Printer Bed?
Cleaning your 3D printer after every print won't hurt and won't cost you much. However, if you use the printer every day, you can set a cleaning schedule and clean it every other day or once in three days.
Can I Get Good Cleaning Products Over Online Sites?
Yes, you can look for cleaners on online stores. But, make sure to compare the pricing, ratings, and other such values to buy the best. 
Conclusion
The growth of 3D printing is unstoppable in the present era, with over 2.1 million printers shipped in 2020. Moreover, with the rise of sales, people are also looking for ideal solutions to maintain it.
People will invest in a product only if they are able to understand its maintenance needs. So, make sure you use the right methods of cleaning the 3D printer bed based on type, staining, and other such properties. 
Therefore, these are the methods that you can follow to help yourself clean the bedsat the cheapest pricing possible. 
Keeping your 3D printer bed clean will increase the machine's life greatly.