As an Amazon Associate we earn from qualifying purchases.
Have you ever wondered why your Clarks desert boots look dull just a few months after you buy them? Well, maybe you use the wrong product when cleaning them or you aren't cleaning them the right way. Below is a guide on how to clean Clarks Desert Boots that are made from both suede and leather.
How to Clean Clarks Desert Boots That are Suede
While you do not need to be an expert in cleaning, you need a basic understanding of how to properly clean your desert boots. We have included enough information in this guide to enable you to take care of boots and boost their durability.
Don't forget to check the manufacturer's instructions on how to care for your specific boots.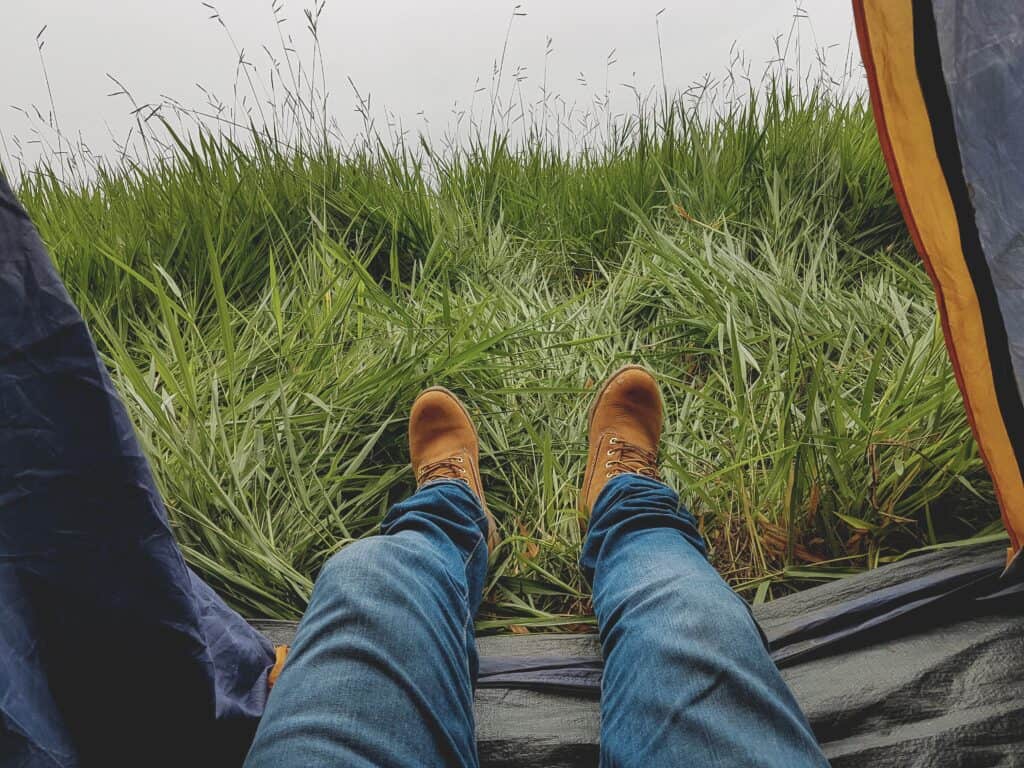 Using a Suede Brush
The main challenge in cleaning these kinds of boots is to do it correctly without flattening the nap. Below is an illustration of how to do it.
What you need: 
Quality Suede brush 
Butter knife (optional)
Begin by brushing off all the loose dirt and dust particles from the surface of your Clarks Desert Suede Boots. 
While brushing, you will encounter some sticky dust and stain that are not removable with a simple suede brush. You can scrape off this dirt with a butter knife. Then use your suede brush again to brush the loose dust and dirt. This is also pretty effective for cleaning moccasins.
With muddy boots, leave them to dry for a few days and use your hand to remove the more significant mud pieces before you brush the rest of the mud. 
Using a Suede Eraser
What you need:
Suede eraser (you can also use regular erasers)
Suede brush
Sometimes you will encounter stains that you cannot remove either by using a butter knife or the brush. Only an eraser can remove such stain without causing dents on your shoes. 
The process is simple and only requires you to rub the suede eraser against the stains or marks on your Clarks Desert Suede Boots. 
The suede cleaner will remove the stains and marks effectively, they can even be used to clean different suede products like your suede bags. However, it will still leave some loose particles of its own on the shoes. These particles are easy to remove, and you can use your regular swede brush to wipe them off.
Using Towel and Newspapers
What you need:
Two clean rags or towels
A container of water
Some old newspapers
First, you need to understand that suede shoes and dumpy conditions do not mix. Your boots are likely to lose their original shape when they absorb any water. The water makes the leather or swede flappy, and it begins to fold.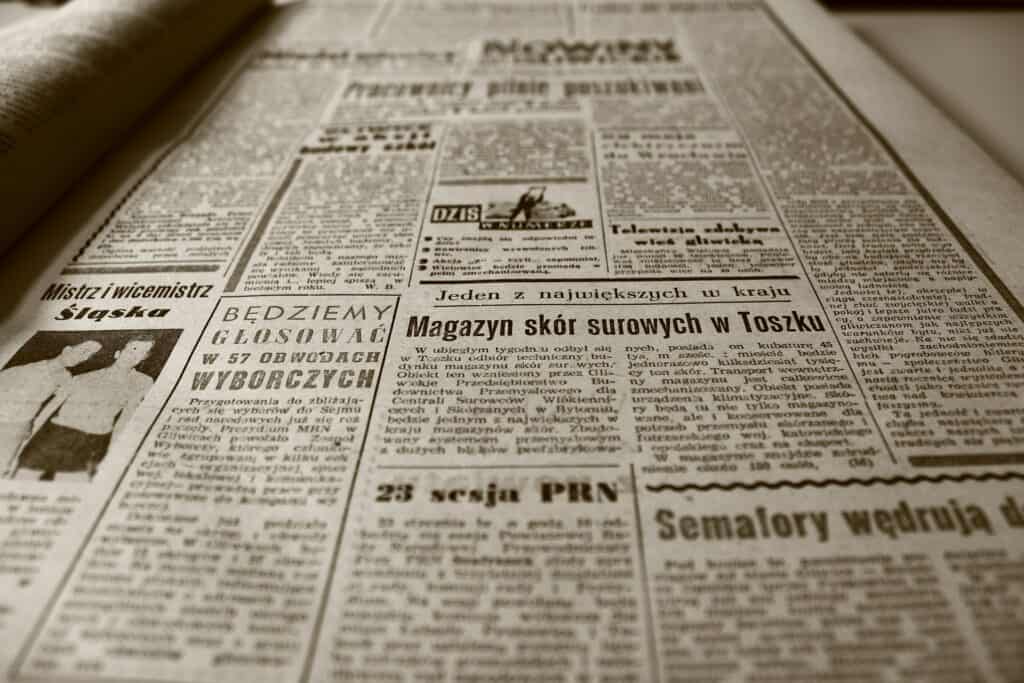 Dip a piece of rag or towel into water to make it dump or slightly wet and then use it to wipe the boots gently.  
Absorb any excess water on your shoes with a separate dry clean towel. Crumple the old newspaper pieces into a ball shape and staff them into the boot. After that, air your boots in a well-ventilated place to dry. After some hours, your boots will be as clean as new.
Using Dye
What you need:
You can use this method to either saturate the existing color or to give your boot a new color. Whatever reason you use it for, your Clarks Desert Suede Boots will be as clean as new.
It is mostly considered the last resort when there are stubborn stains and marks on your boots that any of the above tips won't get off. 
Before you begin the process, you need to stuff your boots with old newspapers to hold and maintain the shape as it soaks the liquid dye. 
After that, apply the suede dye on your boots and air them in a properly ventilated area to dry. Only remove the newspaper after the boots have dried well.
How to Waterproof Clarks Desert Suede Boots to Keep Them Clean
Waterproofing your Clarks Desert Suede Boots will not only prevent it from getting water stains but will also make the subsequent cleaning more manageable and less time-consuming. 
 What you need: 
Suede brush
Waterproofing spray for suede
Before you begin to waterproof, you should make sure that your boots are as clean as possible. You could use a clean dry towel to wipe them.
The spray will seal any dirt or dust on the sued fabric left behind. Please do the spraying in a well-ventilated space as the chemical content could be harmful.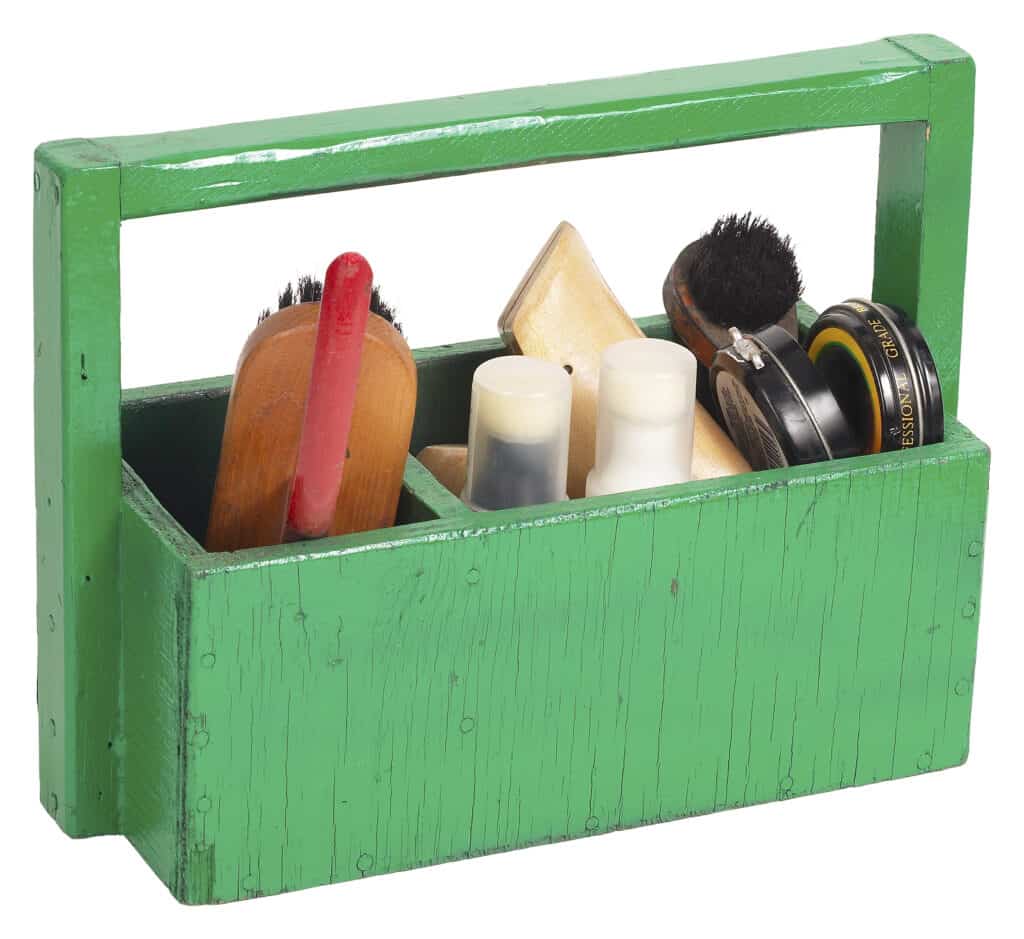 Spray the first coat on your boots and wait for some minutes before you spray the second coat. Give your boots at least four coats to get the best results. 
Most waterproofing spray brands indicate the length of time that it takes their spray to dry. Leave your boot to dry for the period indicated on the product label. 
How to Clean Clarks Desert Beeswax Leather Boots
You can use any of the following methods to clean and keep your Clarks Beeswax Leather Boots in good condition.
Using a Soft Bristled Brush
This method is the simplest and least involving of the tips. All you need is a soft bristle brush. Tough bristles might scratch the leather surface of your boot.
Gently brush your Clarks Beeswax Leather Boots with the soft-bristle until you remove all the dust particles.
Using Saddle Soap
What you need:
Clean rug or towel
Saddle soap
A container of water
Dip the towel or rug in some water to make it slightly wet and apply the saddle soap on it to lather. Use the soapy towel and scrub the shoes to remove all the stains and dirt. 
After that, leave your leather boots overnight to dry. The next morning, use a clean wet cloth to wipe off the soap residues. Air your boots to dry before putting them on again. 
Using Leather Oil
What you need:
Cotton ball
Leather oil
Soft-bristle brush
Leather oil ideally gives your Clarks Beeswax Leather Boots some extra shine. 
First, dip the cotton ball in the leather oil to soak and then the wet cotton ball on your boots until the whole surface is well coated.
After that, buff the boot nicely with a soft bristle brush to give it a full shine.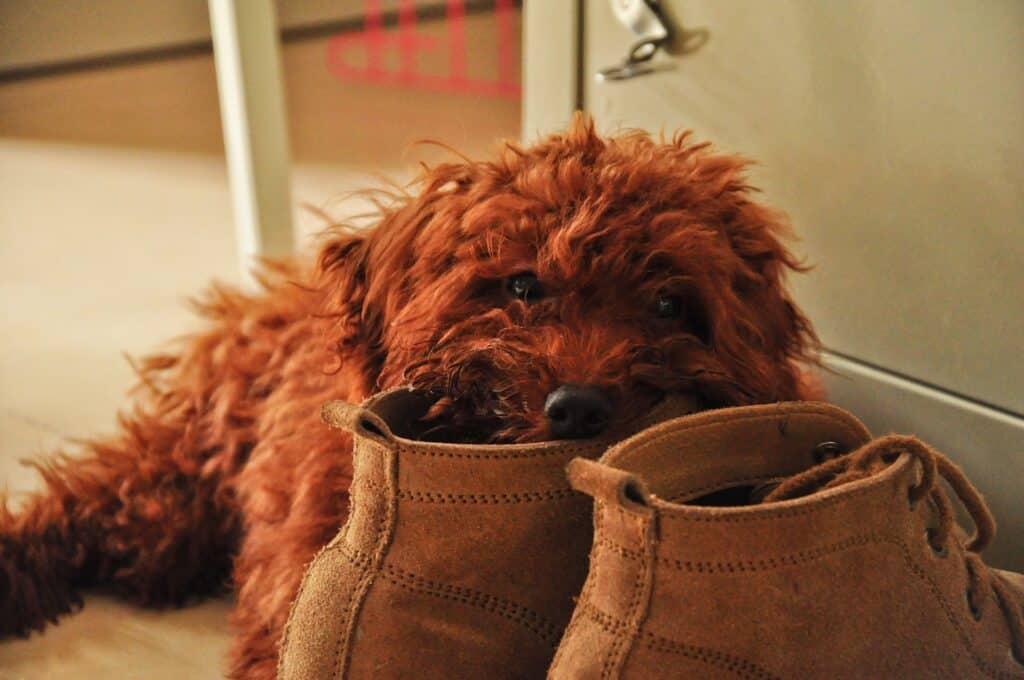 Using Shoe Cleaner
What you need:
Shoe cleaner
Cotton ball or soft cloth 
This process should be your routine tip to clean your Clarks Beeswax Leather Boots. Some shoe cleaners will crack your leather shoes, so you need the best quality available. 
Use the cotton ball or soft cotton cloth to apply the cleaner all over your boots. When your boots are well coated with the shoe cleaner, use a soft-bristle brush to buff and give it long-lasting shine
Tips for Caring for Clarks Desert Boots
These boots are unique and special. So, you should be careful and always clean them properly. Any small mistakes will either decolorize or destroy your Clarks Desert Boots.
We have compiled a detailed list of things you should take note of before you begin cleaning your boots. 
The first and essential point is that you need to make cleaning your Clarks Desert boots a consistent routine. You can always use a soft-bristle brush or a dump cloth in case of beeswax boots. 
Always be gentle when removing dirt build-up from your Clarks Desert boots with a brush. When you do it vigorously, the dirt particles may scratch the surface of your boots. Such scratches are hard or even impossible to reverse. With Clarks Desert suede boots, vigorous brushing can create patches.
Only use saddle soap when cleaning your Clarks Desert boots. Regular soaps and detergents react with the surface of your boot, causing discoloration, which is impossible to reverse. Note that you should only use the saddle soap on Clarks Desert beeswax leather and not on Clarks Desert suede boots. Saddle soap also works pretty well in cleaning Jack Rogers shoes.
Try and maintain a neat work station spreading an old newspaper or an old rug on the floor or table where you are cleaning the boots. Doing this makes it easy to clear up the mess created by the dirt, spray or oil.
It is safe to use protective sprays on Clarks Desert boots too. They are as protective in these boots as they are on amour boots.
Always clean the laces and insoles when you clean your boots. You can use mild detergent and water to do this. Please make sure you air the lase and inner sole properly. Dumpiness inside your shoes could cause an awful smell and foot infection.
Make sure you use only the recommended spray, brush, and shoe cleaners when Cleaning Clarks Desert Boots. Some of these products are cheap and of poor quality which could shorten the usefulness of your boots. 
Conclusion
Research by scientists reports that cleaning shoes could help cure athlete's foot, one of the most common foot problems. That is why it is crucial that you properly clean your Clarks desert boots.  Feel free to follow the advice and recommendations mentioned in this guide when cleaning your  boots.