As an Amazon Associate we earn from qualifying purchases.
Area rugs add warmth to a room and also makes the space look more defined. But cleaning them can be a task, especially on hardwood floors, as the latter can bear permanent damage. So, let's see how to clean an area rug on a hardwood floor.
How to Clean an Area Rug on Hardwood Floor
Experts recommend focusing on stains on area rugs instead of cleaning the whole piece, especially when placed on hardwood floors.
Step #1: Take Extra Care
The first idea to remember is that hardwood floors, like wooden stairs are prone to scratches and stains when using liquid cleaners. So, be cautious when cleaning the area rug.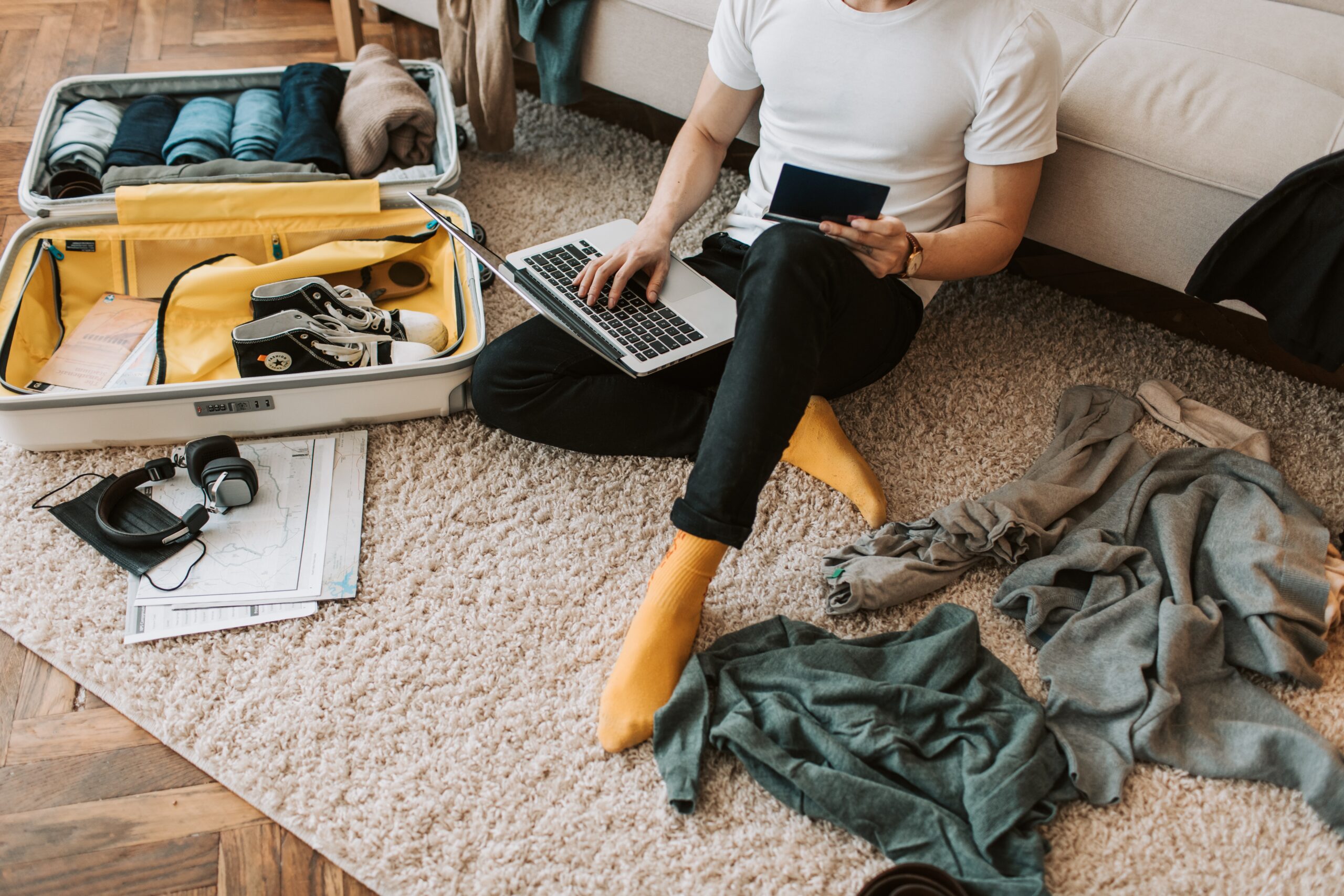 Step #2: Shake and Vacuum
Vacuuming is essential when you clean your area rug. Vacuum the surface of the area rug to eliminate the dust and other grits. 
If you happen to own a smaller area rug, flip it over and vacuum the underside of the area rug too.
Make sure you vacuum the hardwood floor and the rug pads as well.
Pro Tip: While moving the rug for cleaning, it's crucial to clean the hardwood floors.
Step #3: Clear the Spots 
When you are spot cleaning your area rug, you have to ensure that the hardwood floor barrier and the carpet are thick. It will prevent any moisture from leaching.
Step #4: Prepare for Thorough Cleaning
Suppose your area rug needs an in-depth cleaning and cannot be moved to a different place with durable flooring.
You can vacuum it and roll it up and do the same with a rug pad as well. Vacuum the carpet and dry mop the hardwood floor. This effectively eliminates dirt that can cause scratches. 
Lay down and always secure a plastic underneath to protect the hardwood floor when the rug is wet.
Use shampoo or a rug steamer, and do not place the rug while it's still wet. Please wait for it to dry up.
Here's a short video guide about area rugs appropriate to use with hardwood floors.
Instructions for Cleaning Area Rugs
Tip #1: Vacuum the Dirt Away 
When doing a routine clean-up, vacuuming is a better choice for sucking out the dirt. 
If possible, try bringing out the pad and give a good shake and then vacuum it. You could also try using a rocket brush roll, if desired.
Tip #2: Spot Clean Stains 
For tiny stains, place a plastic tablecloth underneath the rug, preventing the hardwood floor from getting moist. 
Prepare a solution of one teaspoon of liquid soap with two cups of warm water and apply it using a soft-bristled brush.
Let it work for 10 minutes, use a clean cloth dipped in water, and blot the area.
Elevate the carpet with any other supporting item, increasing air circulation and speeding up the drying process.
Tip #3: Remove Odor 
You may use baking soda to brighten the color of the carpet and get rid of the smell. 
Apply it with a mop, let it dry for 6-7 hours, and vacuum it away.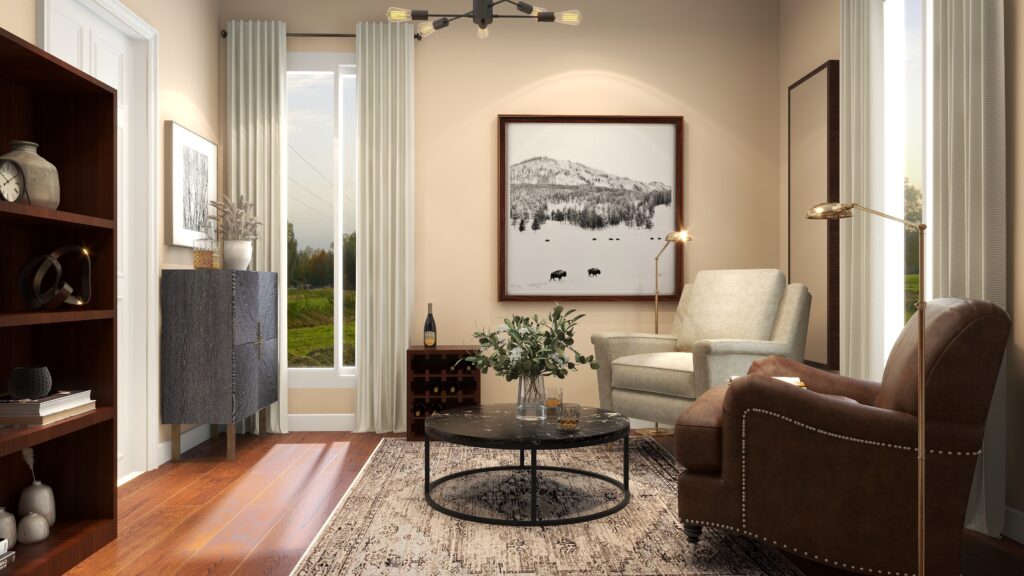 Tip #4: Prepare for Deep Clean-Up 
Vacuum the area rug, roll it up, and shift it to one side. Next, roll up the pad and move it to one side.
Vacuum or dry mop to eliminate any dirt or any grits. Put a plastic sheet on the floor (larger than the area rug) and secure it using tape. 
Unroll the carpet on the plastic sheet.  
Tip #5: Clean With Shampoo and Mop
First, dilute the shampoo and apply it on the rug using a mop or soft-bristled brush. 
Wet the carpet with but do not overdo it so that the solution doesn't drip. Use a brush in stained areas to get rid of the dirt. 
When done, dip the carpet in fresh water and rinse it to get rid of the soapy residue.
Tip #6: Use Carpet Streamer 
If the rug has fringes, clean it with a soapy solution and warm water using a cloth or sponge. 
Work in small sections and rinse the stained parts with water. When done, let it dry and use a wide-tooth comb to flatten the fibers.
Tip #7: Let the Carpet Dry 
Turn on the fan, open the windows to maximize air circulation, and speed up drying.
When the surface dries up, turn it over. Remember, the drying speed also depends on the size of your rug.
Tip #8: Place It Back in Its Place
Now roll up the clean rug and move it aside and remove the plastic sheet from the floor. If you can, take the pad outdoor and shake it well.
After a good shake, replace the pad and then place your rug.
Frequently Asked Questions
How Does Moisture Affect Hardwood Flooring?
You may observe cracking, cupping, and crowning. Dampness can destroy the hardwood floors over time.
Hence, it is advised not to use water and mop to get rid of spills. Use a vacuum cleaner and drop mop instead.
How to Deal With Stubborn Stains?
To clean the stain, you need to follow the manufacturer's cleaning tips strictly. It would be best to use a damp cloth to blot stains and spills and avoid forcing them into the wood.
Also, avoid scrubbing as it may end up with scratches all over the place.
What Are Area Rugs Made Of?
The area rugs are commonly made of natural or synthetic fibers. And the most frequently used natural fiber is wool and synthetic fibers like nylon, polypropylene, and polyester. One of the distinct and luxurious rugs is a faux sheepskin rugs.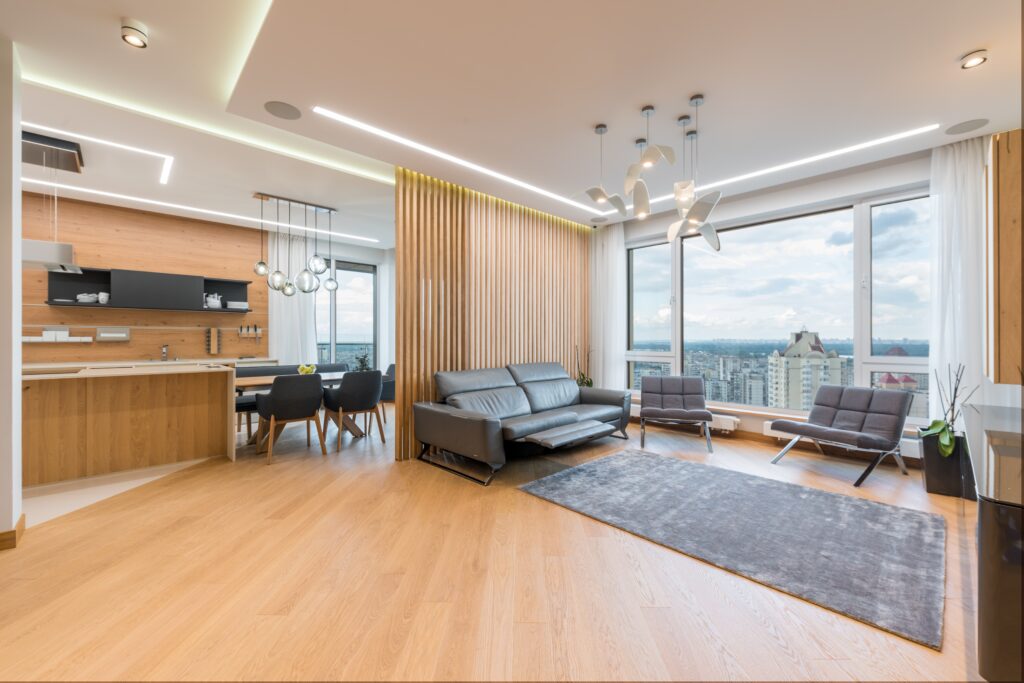 Conclusion
No matter what area rugs are made of, they have to be cleaned routinely. Cleaning an area rug on a hardwood floor is often a complex task, but we have discussed it in detail.
Hardwood floors are prone to scratches and are easily damaged. While seagrass rugs are compatible with hardwood floors, protecting the floor is equally essential while cleaning the rugs. Please take these steps and tips into consideration to get the best results out of it.