As an Amazon Associate we earn from qualifying purchases.
Slate appliances are popular for being stylish and sleek. They are just like stainless steel but don't demand high maintenance.
In addition, the slate surfaces don't hold fingerprints or marks when touched, which makes them vibrant for use in the kitchen. No doubt people opt for them more nowadays.
How to Clean Slate Appliances?
Slate appliances do not need any fancy cleaners for their care as they are long-lasting, tough, and do not scratch easily. You can adapt easy cleaning methods to revive their attractive look.
On the other hand, stainless steel demands a lot of maintenance, which is why people were looking for an alternative. Slate is preferably the best alternative for stainless steel, as it requires lesser maintenance, which is its prime characteristic.
However, just like everything, even slate appliances do need cleaning for hygiene and overall appeal. So, get an idea of how to clean slate appliances effectively and take up care & concern measures for them.
Method: Cleaning With Mild Dish Detergent
The easiest approach towards cleaning the slate appliances is with mild dish detergent because of its availability in almost every household. So, make sure you follow the steps to know the correct approach.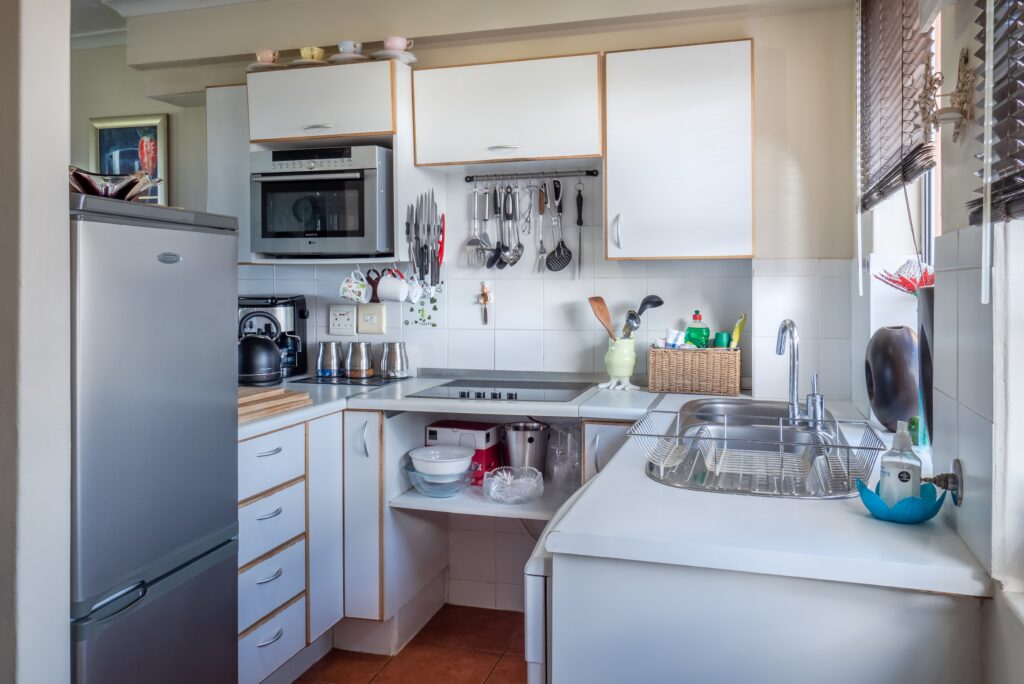 Step 1: Prepare the Mild Dish Detergent Solution
Take half a bucket of water.
Add the necessary amount of dish detergent into it.
Mix it thoroughly to prepare the solution.
Step 2: Clean the Appliances With the Solution
Use a clean, soft, and damp cloth for the purpose.
Submerge it in the dish detergent solution.
Wring out the excess liquid.
Wipe clean the surface of slate appliances.
Use circular motion while cleaning.
Do not miss out on corners or crevices.
Put a firm pressure to clean the tricky and tough spot areas.
Keep rinsing the cloth in water when it gets dirty after one round of wiping.
Repeat the process until you are satisfied with the cleaning results.
Step 3: Dry the Slate Appliances
Use a dry, clean, and soft cloth or towel.
Wipe the slate appliances to remove the wetness.
Keep changing the sides of the towel to dry out the appliances properly.
Use multiple towels or cloths if you are cleaning a big area.
Step 4: Apply Polish to Make the Appliances Shine
Use a microfiber cloth and sponge for the purpose.
Use an appliance wax that is especially used for slate appliances. (Buy it from online or offline store)
Take the wax on a sponge to apply it gently over the slate appliances.
Now, use the microfiber cloth to blend the wax with the slate appliance surfaces to make them shine.
Use circular motion while blending the wax.
Do it fast before the wax dries. Dry wax will be challenging to blend thoroughly with the slate surface.
Work in sections while polishing the slate appliances.
Frequently Asked Questions
Are Slate Appliances Prone to Scratches Easily?
The slate appliances are not prone to easy scratches. They are pretty much durable and tough to sustain moderate impacts, compared to stained glasses and TV screens. Therefore, you can ensure that your slate appliances will last longer without losing their "new-like" look with excellent care.
Is Slate Considered Better Than That of Stainless Steel?
Slate appliances have a low-gloss finish and are darker in appeal. Also, the slate is not reflective, and the glaze that stainless steel owns is missing from it.
However, slate appliances are free from smudged fingerprints and resistant to scratches. Even though both slate and stainless steel have their likable significance, less maintenance is what makes people choose slate over steel.
Slate appliances often come with contrasting stainless-steel handles. This, in turn, gives a matching appeal with all of the other stainless-steel hardware around the kitchen. To know more about the potential differences between stainless steel and slate, along with the pros and cons, you can refer to this blog post.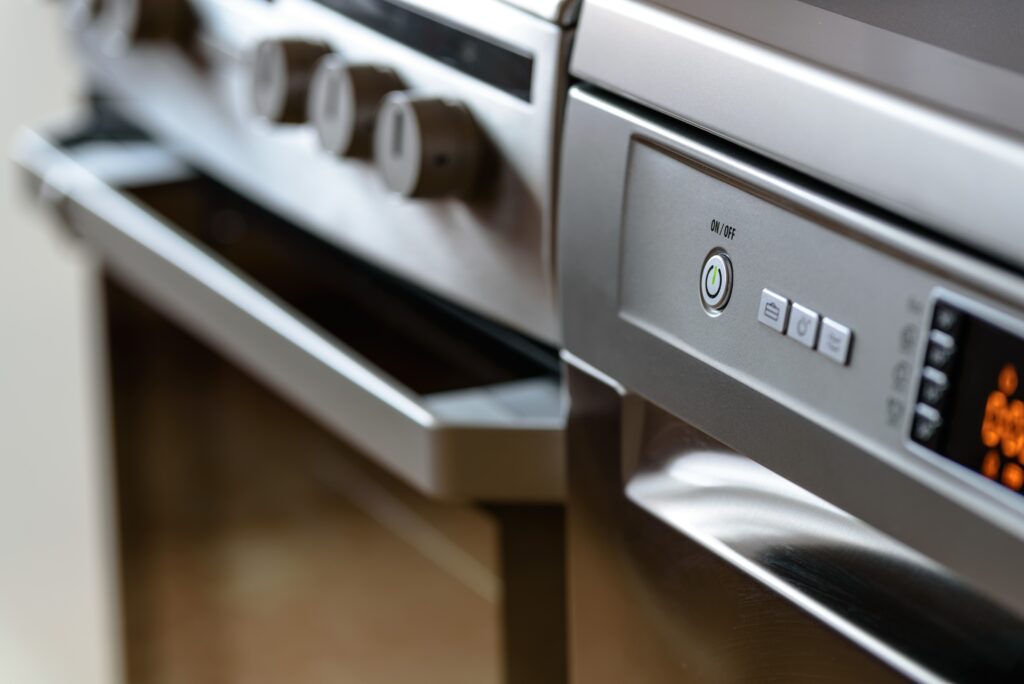 What Should I Do to Avoid Any Type of Robust Scratches While Cleaning Slate Appliances?
To avoid scratching the surface of slate appliances while cleaning them, you need to follow some rules. The rules are:
Prefer never to use scouring pads
Never use abrasive cleaners.
Avoid using bleach on the slate surfaces.
Do not use powdered cleaning agents.
Quite the opposite with cleaning a front load washer gasket which requires bleach to clean its surface, you only need a mild cleaner and soft cloth to clean slate appliances.
How Often Should I Clean My Slate Appliances?
You should opt for cleaning your slate appliances once or twice every month if you don't have enough time for regular cleaning. Also, the frequency of cleaning them depends upon your usage. However, regular wipes over the slate appliances will save your efforts of in-depth cleaning in the long run.
Conclusion
Slate appliances, like those used for ovens, are slowly and steadily gaining immense demand in the market because of characteristics like longevity and scratch resistance. And, if you have landed on this page, you possibly have them or are planning to install them.
In that case, understanding the precautionary measures and cleaning method is essential. For example, the method stated above enlightens you with an ideal approach for cleaning the slate appliances. This is also important to remember when you are trying to deal with an overwhelmed mess.
So, follow it, and learn to carry out the steps on your own. This way, you can save time and money on hiring professional cleaners.